Meet your new friend from WyndyRidge…
               SALE!
   Puppies now $800
Welcome! We've been breeding AKC Chocolate Labrador Retrievers and Chocolate Labradoodles/Double Doodles since 2010.
Please read through the content on this website as it is chock full of helpful information and details. The About Us/About the Process page will introduce you to WyndyRidge, what life is like for our puppies and how to go about obtaining a puppy from us. You can learn details about our adult dogs (AKC numbers, measurements and genetic testing) on the Parents Page and the Puppy page lists our current and upcoming litters. 
Older Labrador Retriever puppies are $1100  $800 (three males from Shutter and Snap on sale) See "Puppy" page
New Labrador Retriever puppies are $1100 (See Riley's litter on "Puppy" page.)
New F1b Labradoodles are $1500 $800 (See Ceylon's litter on "Puppy" page.)
We are currently accepting adoption applications for litters listed on the puppy page and/or future litters.  Please fill out our Adoption Form to begin the process.
Check out our Facebook Page for updated pictures and information: WYNDYRIDGE FACEBOOK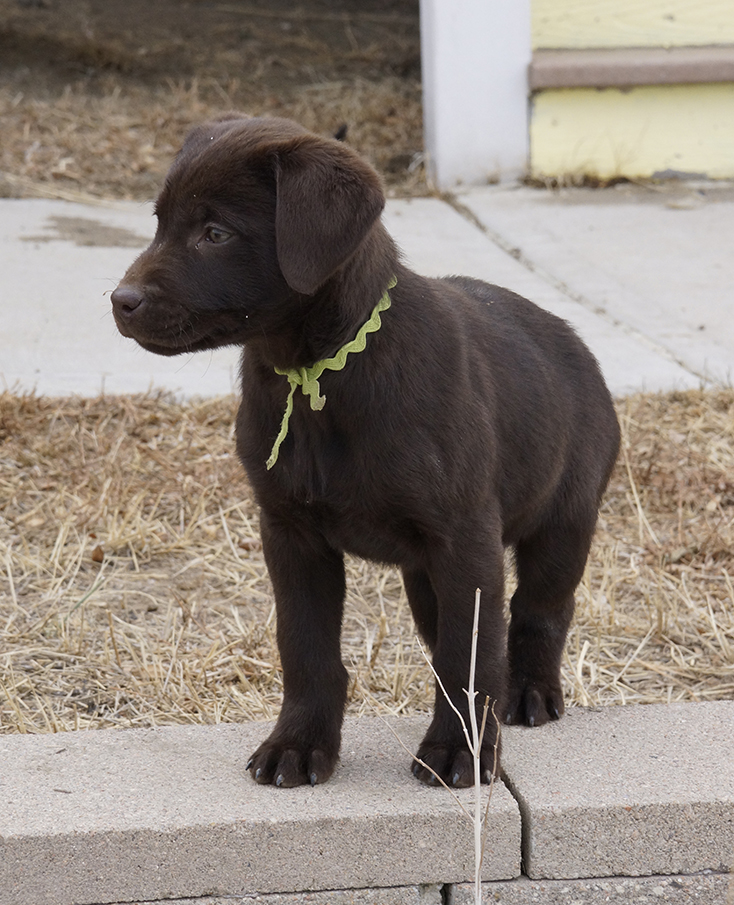 Welcome to WyndyRidge
Welcome to WyndyRidge, home of our beautiful AKC Registered Chocolate Labrador Retrievers, Labradoodles and Double Doodles. We provide a great home with lots of love and attention for our adult dogs and puppies. Working from home offers the flexibility required to care for new puppies and give them the extra attention well adjusted puppies need.
Although choosing the perfect pet can often seem daunting, we hope that you will find the information we provide helpful. The Labrador Retreiver remains one of the most popular breeds and the unique chocolate coat is a nice addition to their engaging personality. Labradoodles combine the best of both the Labrador Retriever and the Poodle while the Double Doodles combine the best of the Labrador Retriever, Golden Retriever and Poodle and often the genetic strength of a doodle can surpass that of its parents. Browse our site, check out our puppy pictures and give us a call or e-mail if you have additional questions. We look forward to hearing from you.